Meals on Wheels Serves Seniors from Our Kitchen
Between 80 and 100 seniors receive lunch Monday through Thursday through the Meals on Wheels program. Meals are prepared in our kitchen and delivered by volunteers. Senior lunch is also available in our dining room Monday through Thursday. Want to volunteer? Stop by at lunch time, or check out the volunteer hub.
School Supplies for French Prairie Students
We have a partnership with Love Inc. of North Marion County to collect and distribute school supplies to students at French Prairie Middle School across the street from us.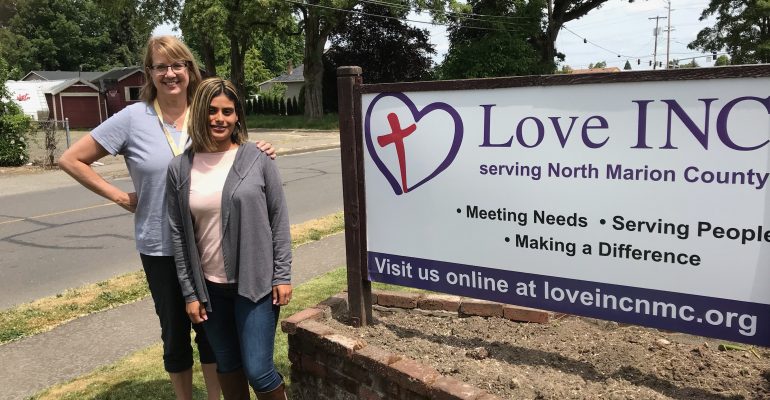 The mission of Love INC is to connect families in need with local churches, service agencies and community programs that can help them, serving others and demonstrating unconditional love in tangible and practical ways.
Spanish Language Services and Prayer Gatherings
The Presbyterian Church has hosted Spanish language ministries for many years. The Iglesia meets Sundays at 3:00 pm for worship, and also Mondays and Fridays.
Community Garden
We host a community garden on our church property where volunteers come together to grow fresh food to be donated to the Food Bank. Garden plots are also available for groups and individuals. Learn more on our Community Garden Page.